CDA Braille – We make life easy.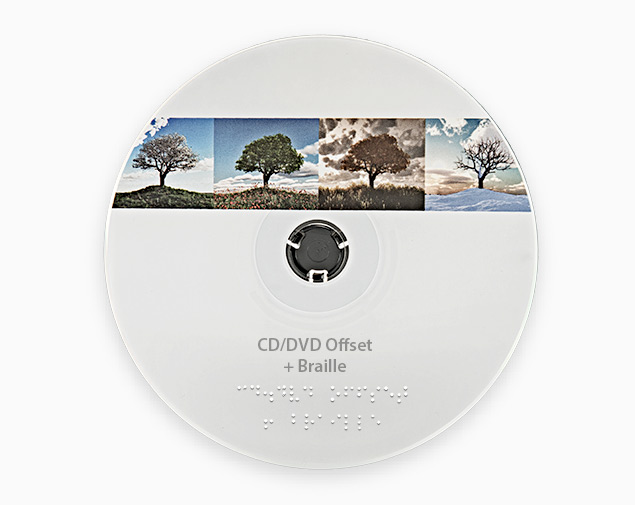 We make life easy
CDA Braille
The latest technologies of CDA make it possible to print Braille on discs and packaging. Severely visually impaired and blind people can now read the content and designation.
Braille
Braille is a system of dot patterns allowing severely visually impaired persons to recognize characters. The dots are raised and can be felt by the finger tips.
Marking
Data carriers and packaging can be marked with Braille and thus facilitate a definite allocation of content and cover.
Other techniques
Besides Braille it is possible to apply to data carriers a great number of other structures by the same technique. Please feel free to ask us. We would be glad to inform you.
Feel free to contact us
We look forward to your specific inquiry